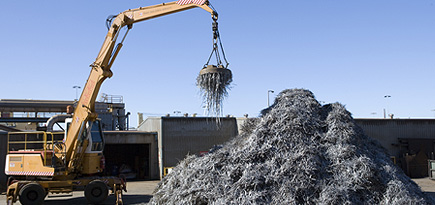 Steel is the most recycled material in the world. By volume more steel is recycled than all other major recyclable materials combined, including aluminium, glass and paper.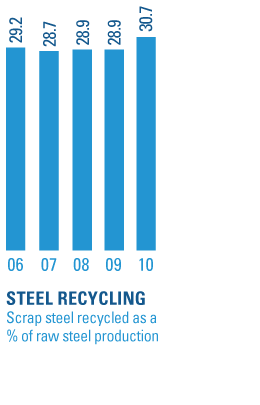 HIGHLY RECYCLABLE
Steel is not only 100 per cent recyclable but can also be repeatedly recycled without a loss of key properties, a characteristic that can be claimed by very few materials. If steel is recovered at the end of its use, its lifecycle continues.
Recycling prevents the waste of potentially useful materials, reduces consumption of raw materials and energy, and reduces pollution. There is a long-established and competitive global market for scrap and recovered steel for recycling. Because steel products generally have a long lifespan, the steel available for recycling today may have been produced many decades ago. Due to its magnetic properties, steel is relatively easy to separate from waste streams enabling higher rates of recovery than all comparable materials.
Scrap steel is an essential feed material in the integrated steelmaking processes used at Port Kembla Steelworks and New Zealand Steel, and also the electric arc furnace process used at the North Star BlueScope Steel plant in Delta, Ohio, USA. The average recycled steel scrap content of steel produced by the Company is about 30 per cent.